Insurance Authority and Gibraltar Financial Services Commission sign Fintech co-operation agreement
---
16 March 2018
The Insurance Authority (IA) announced today (16 March 2018) that it had entered into a co-operation agreement (Agreement) with the Gibraltar Financial Services Commission (GFSC) to enhance collaboration in supporting Fintech innovation.
Under the Agreement, the IA and the GFSC will co-operate on information sharing on innovation and referrals of innovative firms seeking to enter the counterpart's market.
"The IA is delighted to enter into the Agreement with the GFSC, enabling co-operation and assistance in Fintech innovation for both markets. We believe such agreement will create business opportunities for Fintech firms on a global reach," said Mr John Leung, Chief Executive Officer of the IA. "The IA will continue to seek co-operation with insurance regulators in other jurisdictions to foster the development of Fintech and Insurtech."
Mrs Samantha Barrass, Chief Executive Officer of the GFSC, said, "The cooperation agreement we have signed with the IA is very exciting for us. One of the GFSC's key focus points is on innovation and the Fintech sector, and we have been working to establish ourselves in this arena, for example by becoming the first jurisdiction to offer a Distributed Ledger Technology regulatory framework. To be able to share and work together with the IA is an exciting prospect and we look forward to working together."
Ends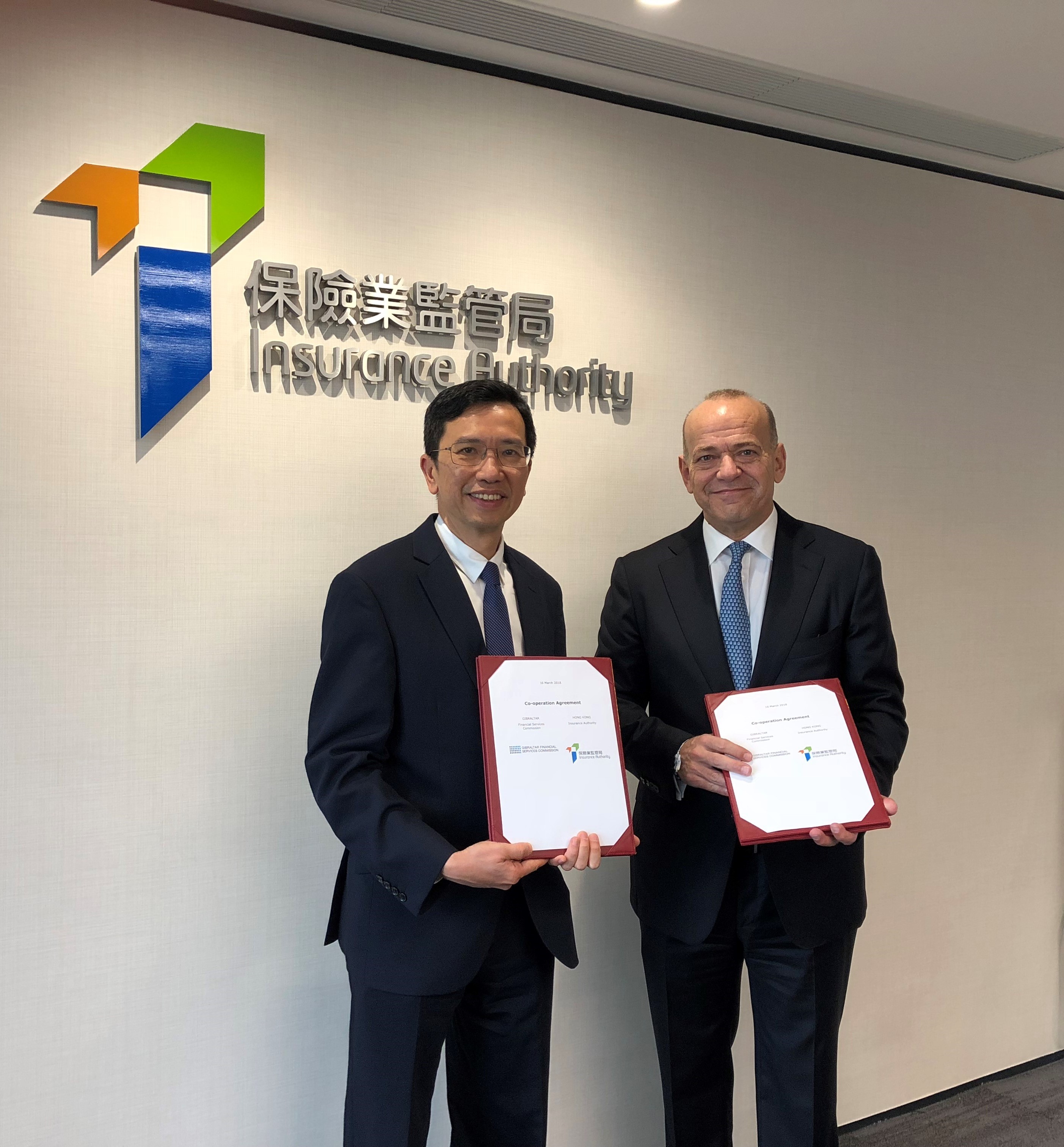 Mr John Leung (left), Chief Executive Officer of the IA, met with Mr Albert Isola (right), Gibraltar's Minister for Commerce, to discuss further co-operation between Hong Kong and Gibraltar under the Fintech Co-operation Agreement.